Scope in hours instead of months
The Globality Platform drastically shortens the amount of time required from scoping a sourcing need to awarding the work, maximizing efficiency gains so your procurement team can focus on strategic activities.
Time Frame to Scope a Project
A Fortune 100 pharmaceutical company reduced scoping time by over 99% using real-time sourcing.
Time Frame from Start to Selection
The organization realized an 80% reduction in the overall time from start of scoping to supplier selection.
AI-powered sourcing with Globality

Experience True Self‑Serve Sourcing
With real-time collaboration and increased visibility at every stage of the sourcing lifecycle, procurement users and their business stakeholders gain alignment quickly and easily. Stakeholders can be empowered to source services autonomously with full transparency and compliance.
Proven cost savings
Generate unprecedented cost savings through precise scoping of specifications with AI-powered category expertise.
Manage demand efficiently to prevent overbuying.
Increase competition in cost and quality among preferred suppliers to capture savings of over 20%.
$2,600
Initial Bid
Existing
Supplier
70%+
A global life sciences company realized more than 70% in bid reduction from an existing supplier's established rate card and cost savings of over 20% against the set budget.
Cost savings across all industries
Fortune 100 Financial Services Firm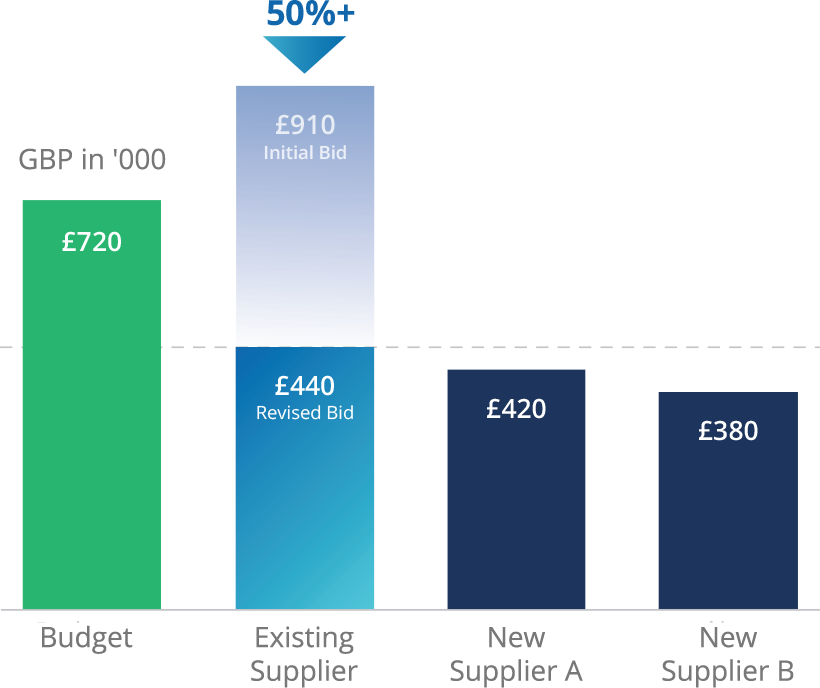 Expand
Fortune 100 Financial Services Firm
A multinational financial services institution's preferred supplier bid was reduced by over 50% through bid competition.
Using Globality, the organization discovered two additional highly qualified supplier options and achieved nearly 40% in savings against the original budget.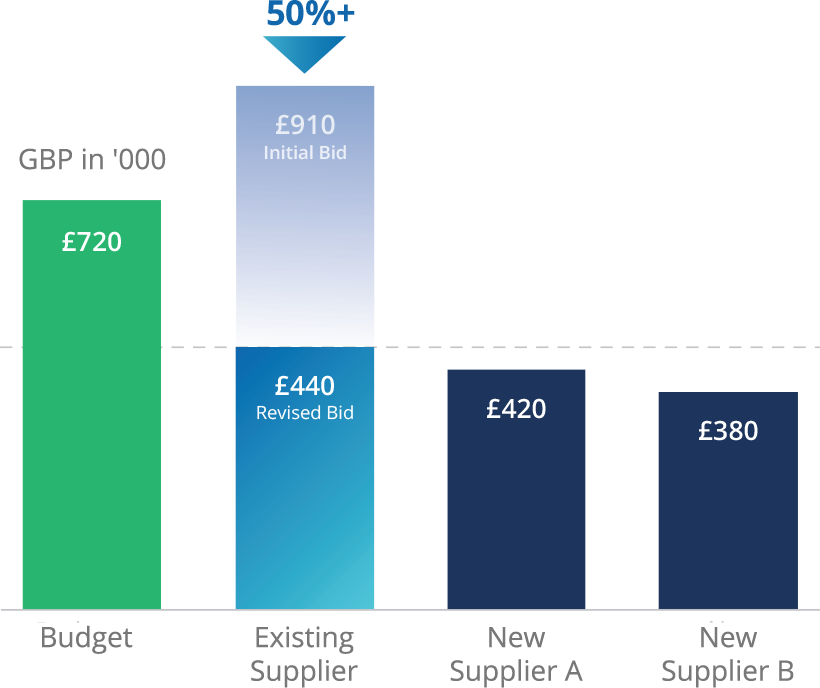 Prominent Tech Company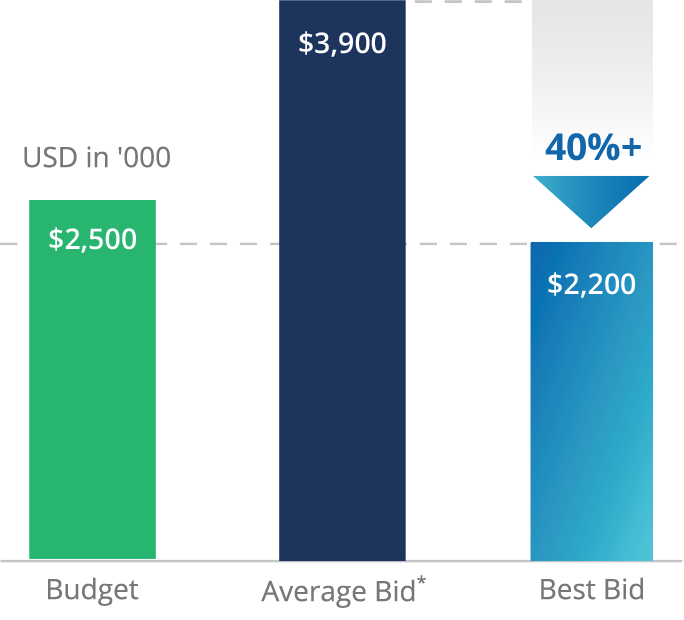 Expand
Global CPG Enterprise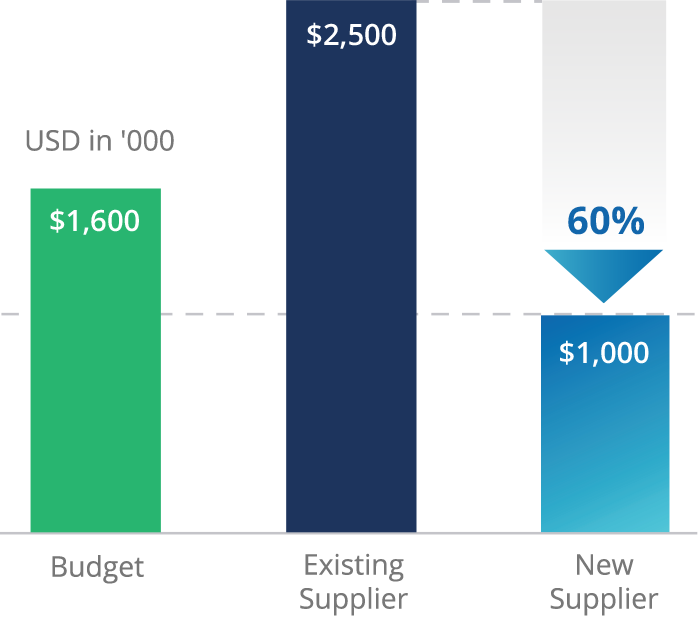 Expand
Reinvent sourcing. Reshape business.
Traditional sourcing process
Ballooning costs from overbuying or scope creep
Sub-optimal purchases due to lack of data
Slow, onerous process from scoping to awarding
Misalignment on business goals and metrics

Weak audit trails

increase risk of non-compliance

Unconscious bias when selecting suppliers
AI-powered sourcing
Significant increase in cost savings
Effective decision-making driven by data
Accelerated sourcing process guided by AI
Stakeholder alignment using real-time collaboration tools
Complete transparency and effort-free tracking
Merit-based matching and objective selection
Exclusively inclusive
Whether you're looking to uncover deep expertise within your current suppliers or discover other diverse, vetted suppliers, Glo delivers an instant shortlist of the most qualified options.
Enable an inclusive, sustainable world with a global base of outstanding diverse suppliers that ensures your company has the competitive edge it needs to thrive.