We are excited to introduce the Proposal Section Library, where system administrators can create proposal sections and control which sections are mandatory or recommended based on project conditions. When creating the project brief, users can quickly select the proposal sections they need for their proposal requirements, expediting the scoping process while adhering to the company's policies.
Create and Manage a Library of Reusable Proposal Sections
System administrators can access the Proposal Section Library by selecting Proposals within the Administration portal. They can create new proposal sections, as well as duplicate and edit existing ones.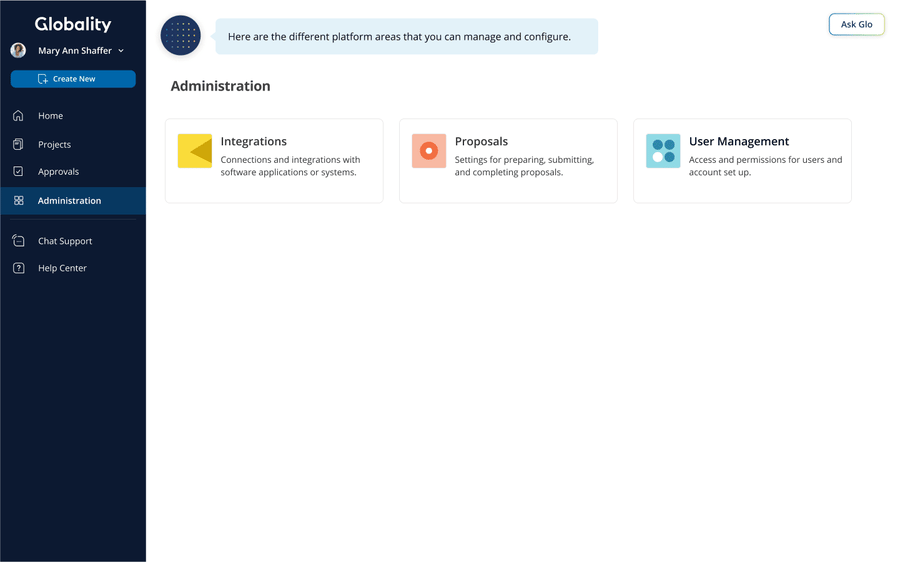 To drive compliance and empower users to source autonomously, proposal sections can be set to be mandated or recommended for all projects or for projects that meet specific thresholds, based on project attributes such as budget, category, and geography. Mandatory sections cannot be edited by business users and must be included in the brief, while recommended sections can be omitted or edited.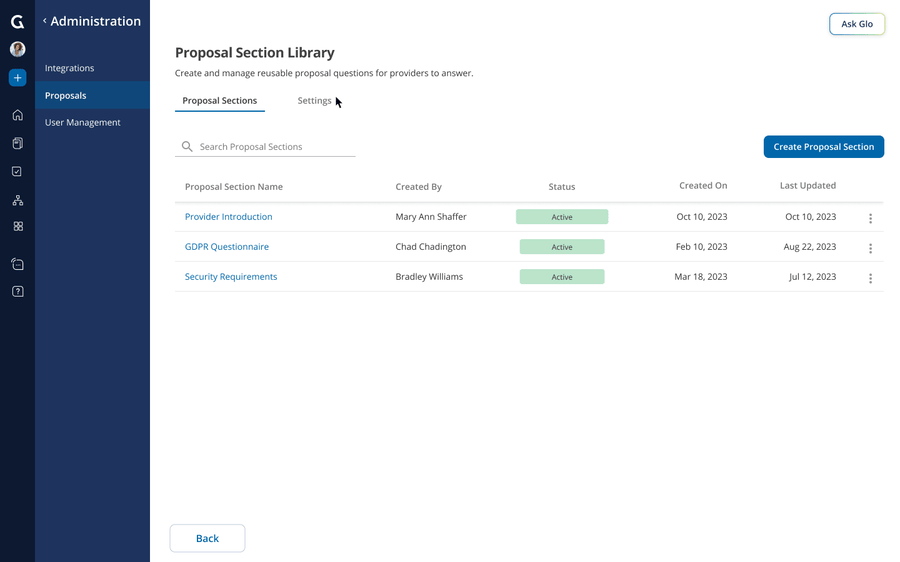 Glo Mandates and Suggests Proposal Sections During the Scoping Process
Once your company's Proposal Section Library is created and set up per your company's policies, Glo will automatically surface mandated and recommended proposal sections during the scoping process. Users can also quickly add proposal sections from the library to their projects' proposal requirements. For visibility, users can preview the proposal sections from the providers' perspective. This frictionless experience accelerates the scoping process while ensuring compliance.