In an effort to continue to deliver exceptional user experience, you will see an update to the roles in Globality and a new "Clients" page. We are streamlining existing roles and introducing two new account-level roles: Provider Administrator and Team Member.
These new capabilities will enable you to view and manage the clients you work with on Globality projects in one central place, driving further compliance.
Feature available starting November 16, 2022.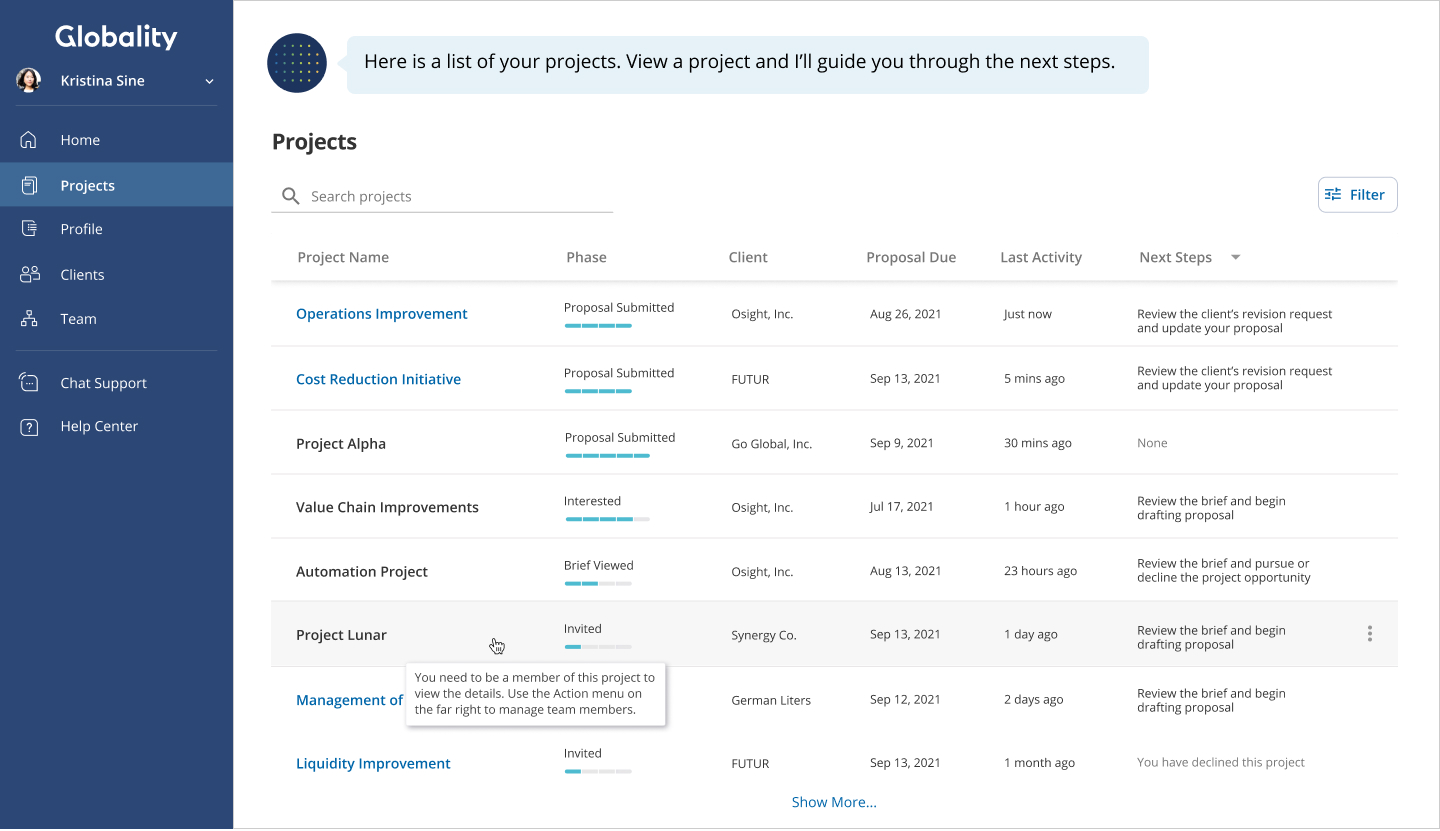 For more details, take a look at this article in our Knowledge Base.