Our Founders
Joel Hyatt and Lior Delgo founded Globality in March 2015 with a vision of creating a level playing field that gives all service suppliers, regardless of size or location, an opportunity to win projects on the merits of proven performance, expertise, and passion.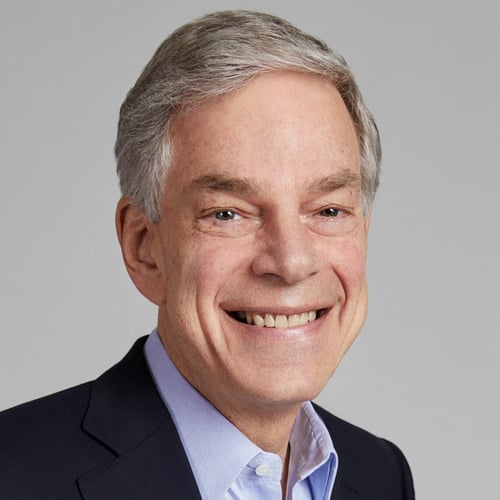 Joel Hyatt
Co-Founder, Chairman, and CEO of Globality
Joel is a serial entrepreneur with broad experience successfully launching and scaling disruptive service companies. He was the Co-Founder and CEO of Hyatt Legal Services, Hyatt Legal Plans (acquired by MetLife) and Current TV (acquired by Al Jazeera).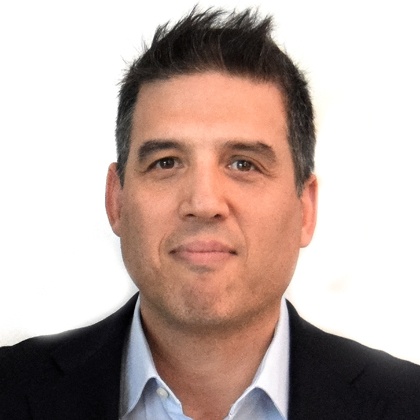 Lior Delgo
Co-Founder and President of Globality
Lior is an entrepreneur with a proven record of building disruptive technology and new business models. He was Co-Founder and CEO of FareChase (acquired by Yahoo) and VideoSurf (acquired by Microsoft). He loves leading product and technology teams, most recently as a Partner and GPM of Microsoft's Xbox, and holds numerous technology patents.
Our Board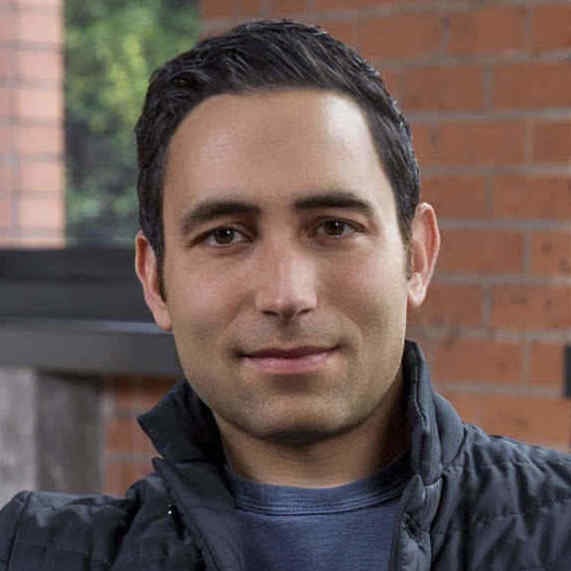 Scott Belsky
Chief Product Officer and EVP, Adobe Creative Cloud
Scott Belsky is an executive, entrepreneur, author, and investor (and all-around product obsessive). He currently serves as Adobe's Chief Product Officer and Executive Vice President, Creative Cloud. Scott's passion is to make the creative world more productive, connected, and adaptive to new technologies. Scott co-founded
Behance
in 2006, and served as CEO until Adobe acquired Behance in 2012.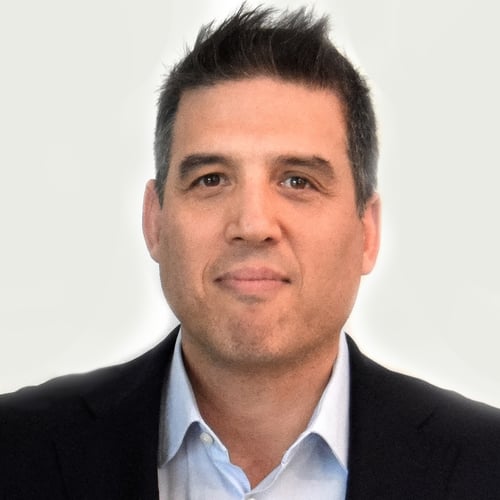 Lior Delgo
President of Globality
Lior is an entrepreneur with a proven record of building disruptive technology and new business models. He was Co-Founder and CEO of FareChase (acquired by Yahoo) and VideoSurf (acquired by Microsoft). He loves leading technology teams, most recently as a Partner and GPM of Microsoft's Xbox, and holds numerous technology patents.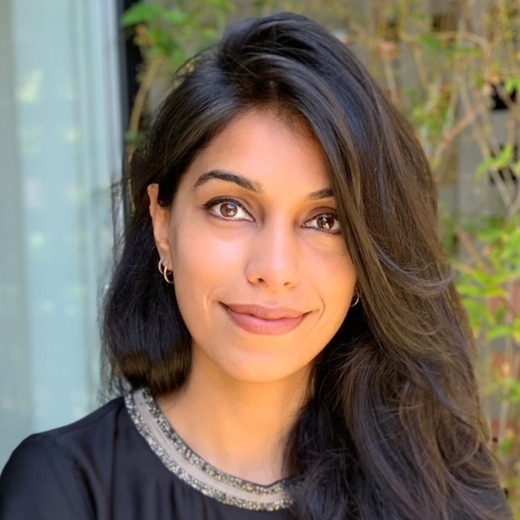 Serena Dayal
Investment Director, SoftBank Investment Advisers
Serena is a venture capitalist with SoftBank Investment Advisers. After graduating from Princeton, Serena spent ten years at Goldman Sachs in investment banking, and then two years as Senior Vice President of Fortress Investments.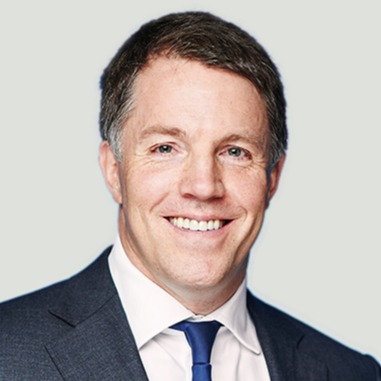 Colin Hall
Vice Chairman, Sienna Capital
Colin is the vice-chairman of Sienna Capital
, a wholly owned subsidiary of
Groupe Bruxelles Lambert
(GBL) grouping together its alternative investments. In 2012, he joined Sienna Capital as Managing Director, and was appointed GBL Head of Investments in 2016.
He previously co-founded a hedge fund sponsored by Tiger Management, and held positions at Morgan Stanley and the Rhone Capital group.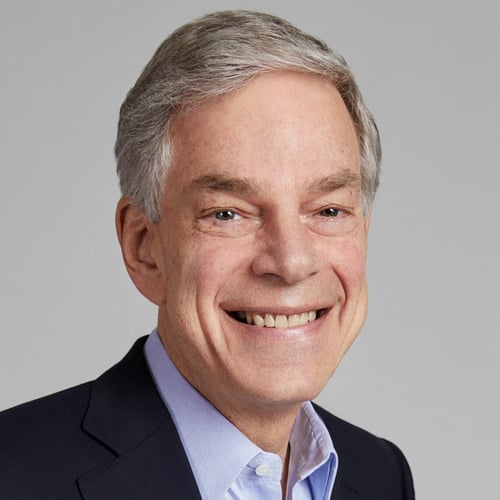 Joel Hyatt
Chairman and CEO of Globality
Joel is a serial entrepreneur with broad experience successfully launching and scaling disruptive service companies. He was the Co-Founder and CEO of Hyatt Legal Services, Hyatt Legal Plans (acquired by MetLife) and Current TV (acquired by Al Jazeera).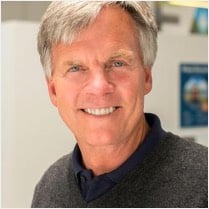 Ron Johnson
CEO of Enjoy; Former SVP of Apple
One of the nation's most accomplished retail executives, Ron is a veteran of the industry with nearly 30 years of experience in retail, merchandising and marketing. As former SVP at Apple, he was responsible for launching and building the company's retail business. Ron has a track record of delivering transformational change and year-over-year growth for billion-dollar enterprises. Ron is currently the founder and CEO of Enjoy.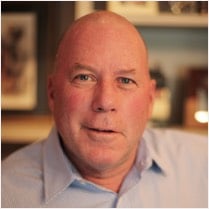 John R. Joyce
Former CFO of IBM; Former President of IBM Global Services
John served in a variety of senior posts during his 30-year career at IBM, which included successful stints as CFO, President of IBM Global Services and President of IBM's Asia-Pacific operations. Following IBM, he served as Managing Director and COO of Silver Lake. John most recently served as the CFO and Vice Chairman of Kony.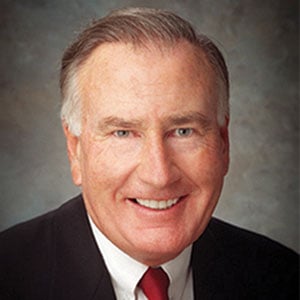 Theodore Kruttschnitt
Managing Partner, THK Private Equities
A lifelong entrepreneur, Ted has founded and served as CEO of an investment property real estate brokerage firm, a regional hotel chain, a regional office building firm, an international equipment leasing firm and an international private equity firm. He has also served as CEO of Burlingame Bancorp and is currently Executive Director of the Kruttschnitt Foundation.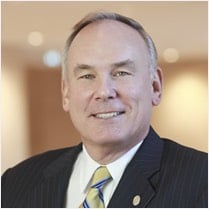 Dennis M. Nally
Former Global Chairman of PricewaterhouseCoopers
Dennis recently retired as Global Chairman of PwC after a 42 year career with the firm. As head of one of the largest professional services firms in the world, Dennis is an acknowledged authority on the delivery of professional services to multinational clients and frequently speaks on issues affecting the professional services industry and global capital markets. Dennis also serves on the Board of Morgan Stanley and as Vice Chair and Board member of the US Council for International Business.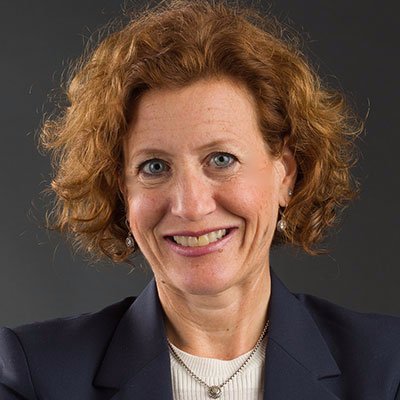 Debra Polishook
Former CEO of Accenture Operations
Debra brings an impressive 35 years of experience from her career at Accenture. Most recently she headed one of the company's major services as Group Chief Executive of Accenture Operations, which includes its procurement outsourcing business.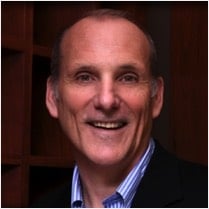 Mark Vorsatz
Managing Director and CEO of Andersen Tax
Mark serves as the CEO and Managing Director at Andersen Tax, where he leads both the firm's professional practice and global expansion.
Our Executive Team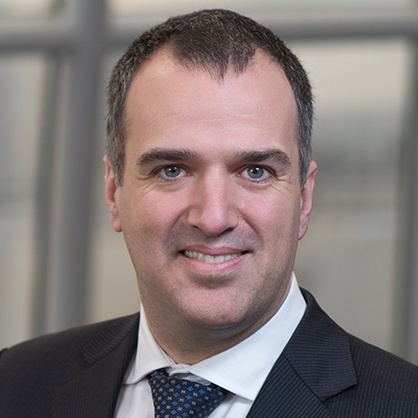 Diego Barilla
Chief Customer Officer
Diego was a partner at McKinsey for 11 years, helping lead their global Operations Practice. While at McKinsey, his work focused on innovating the Procurement Operating Model, and building McKinsey's value proposition on Digital Marketplaces. Before McKinsey, he was a Global Commodity Manager at General Motors.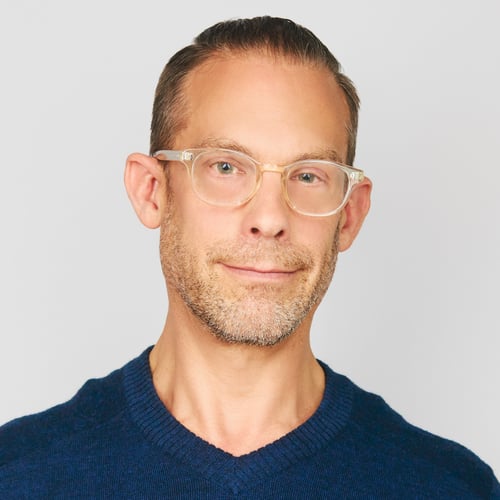 Keith Hausmann
Chief Revenue Officer
Keith is a well-known leader in the Sourcing & Procurement domain, from start-ups to Fortune 500 companies. Prior to joining Globality, he was Accenture's Global Head of Procurement & Supply Chain Operations where his team of 15K+ people managed over $300 billion in spend. Keith was also a co-founder of Procurian.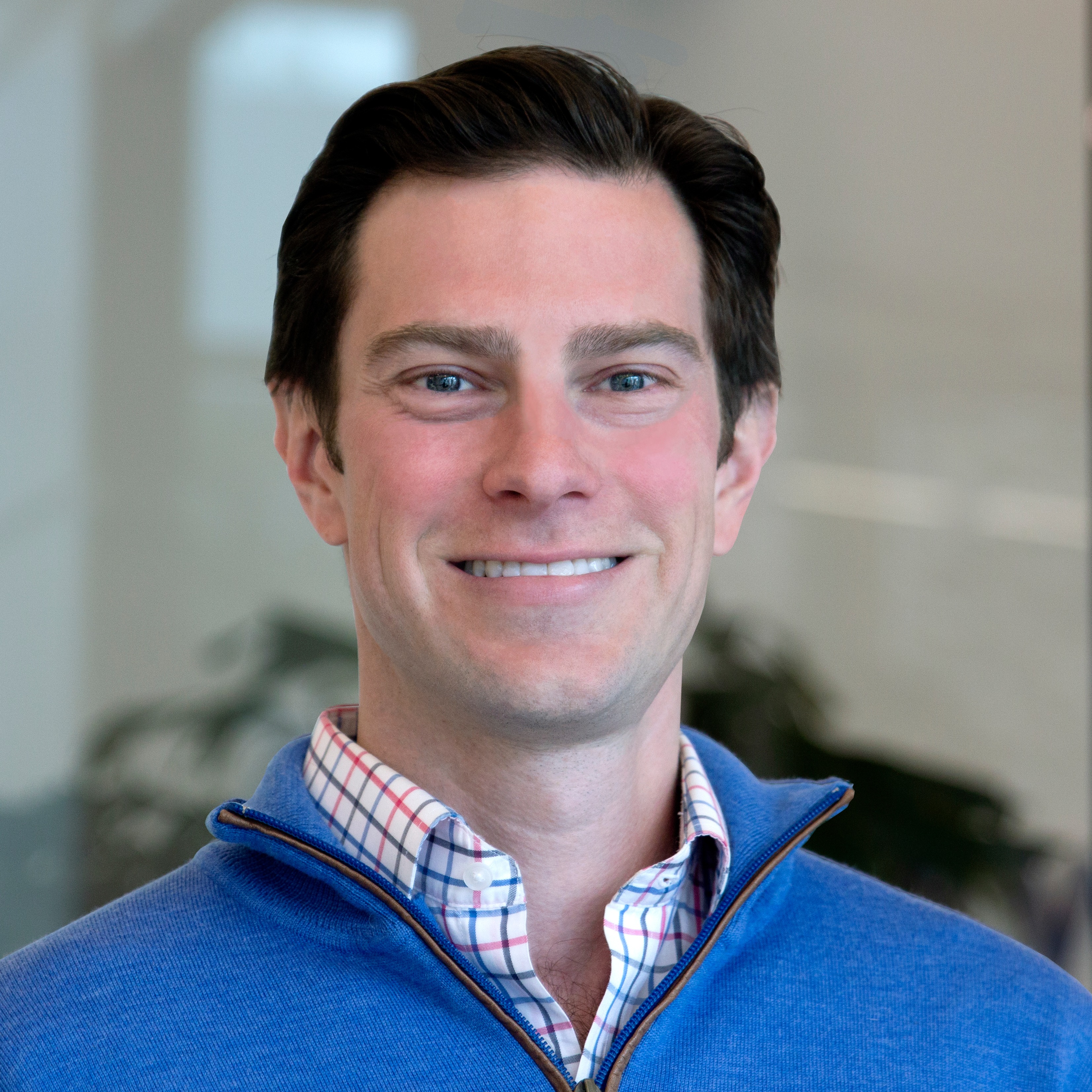 Jared Hyatt
Chief Financial Officer
Jared leads Globality's finance functions. He was previously an investor at Norwest Venture Partners, where he focused on early-stage technology investing. Before investing Jared worked for both established technology companies (Google, Apple) and successful startups (Videosurf, acquired by Microsoft).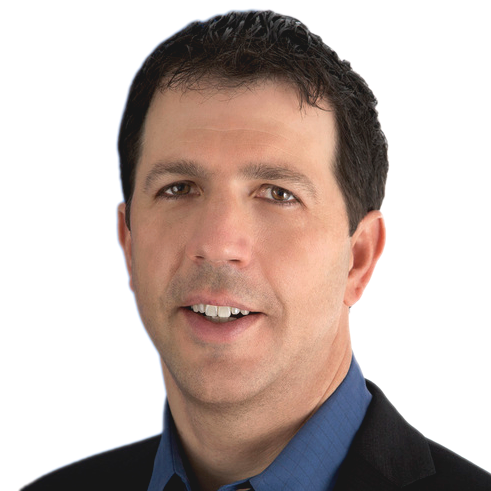 Matt Malden
Chief Product Officer
Matt is a successful product leader with a track record of delivering complex technology with unparalleled levels of usability at high growth companies. Matt served as the Chief Product Officer at DocuSign, pioneering electronic signature software. He also held executive positions at Oracle, Siebel Systems, and Elementum, managing product management, user experience, engineering and tech ops.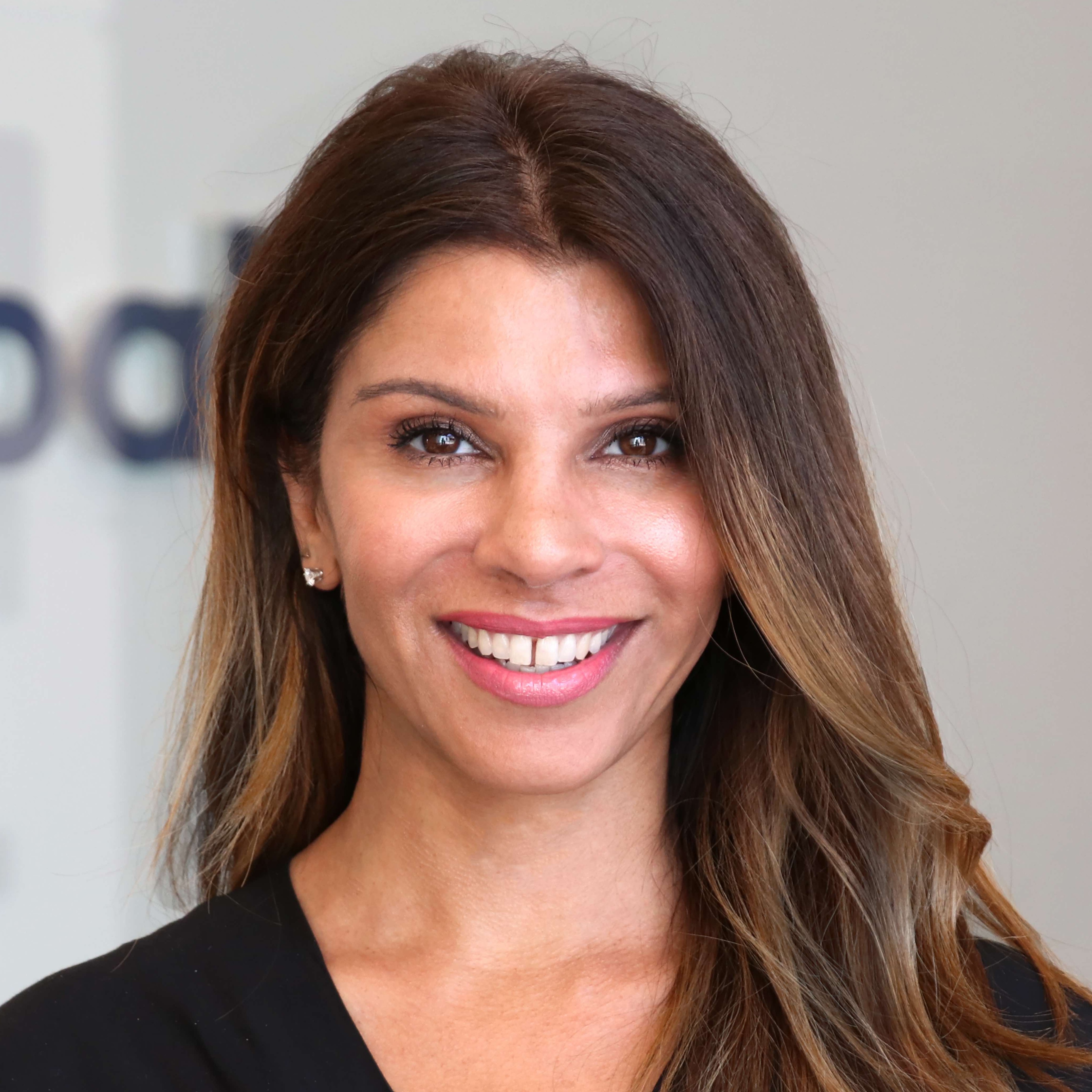 Sonia Mathai
Chief Human Resources Officer
Sonia is passionate about fostering a mission-driven, inclusive culture where all employees can do their best work. Prior to joining Globality, she built and scaled global recruiting and human resources functions at Synack and Upwork. Sonia was recently recognized in Diversity Journal's Women Worth Watching in Leadership 2021 Awards and is a recipient of the Ragan Award which highlights her work supporting women in technology, encouraging a positive workplace environment, and focusing on employee wellness.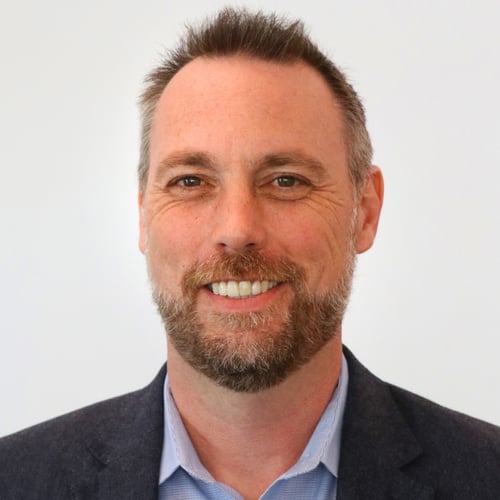 Keith McFarlane
Chief Technology Officer
A software applications veteran with over 25 years of experience,
Keith
has a passion for building applications and organizations that perform and scale. From his early days with AT&T Bell Laboratories to his years building out the Oracle Service Cloud,
Keith
has run and grown diverse, open, and collaborative teams and organizations that continuously innovate while producing applications of the highest quality.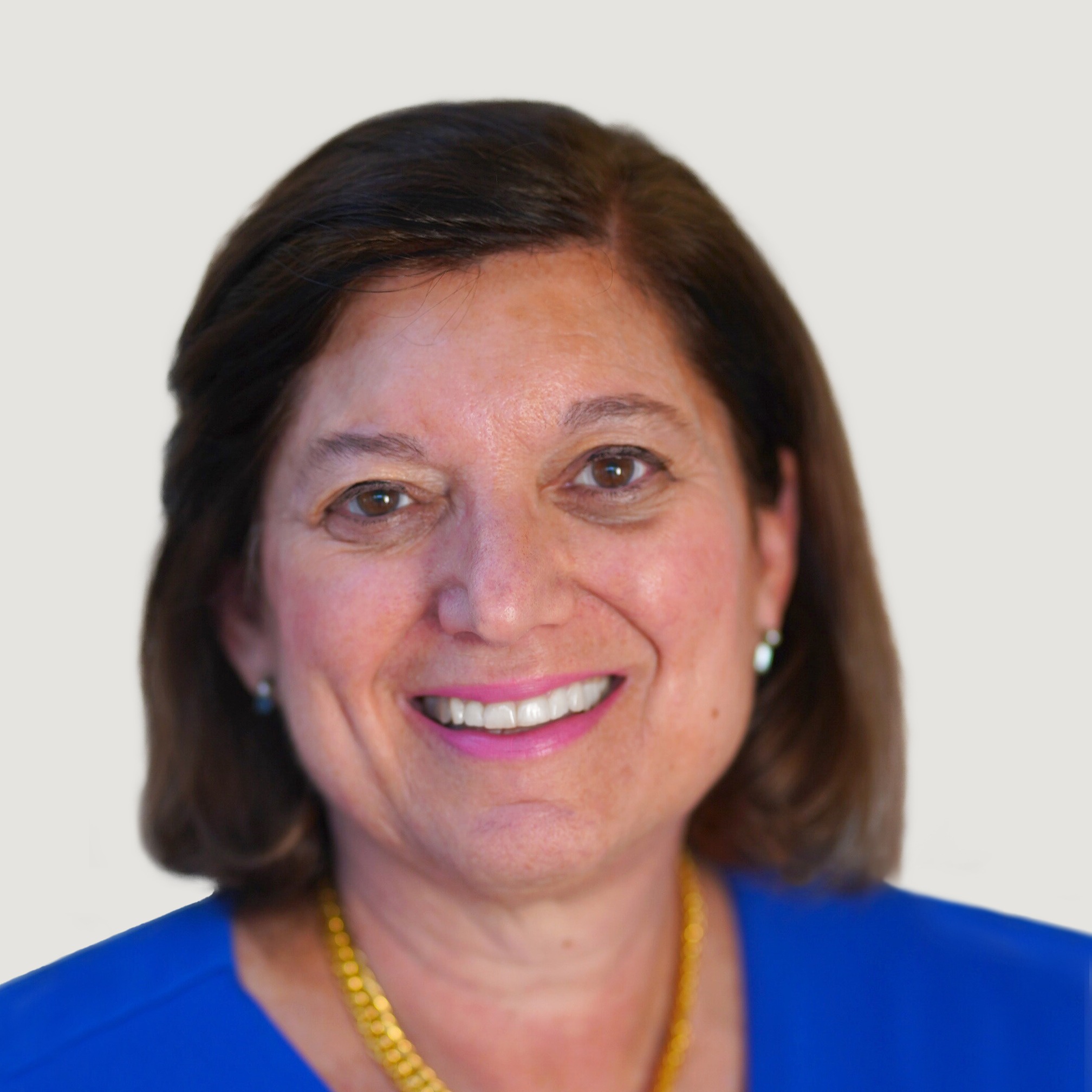 Pam Smith
Chief Marketing Officer
Pam is a strategic marketing executive who positions enterprise technology companies for hypergrowth. Most recently, she has led the initial public offerings (IPOs) for Intapp and Anaplan. She has also served as a marketing advisor to companies including Looker (acquired by Google) and WorkMarket (acquired by ADP).
Our Management Team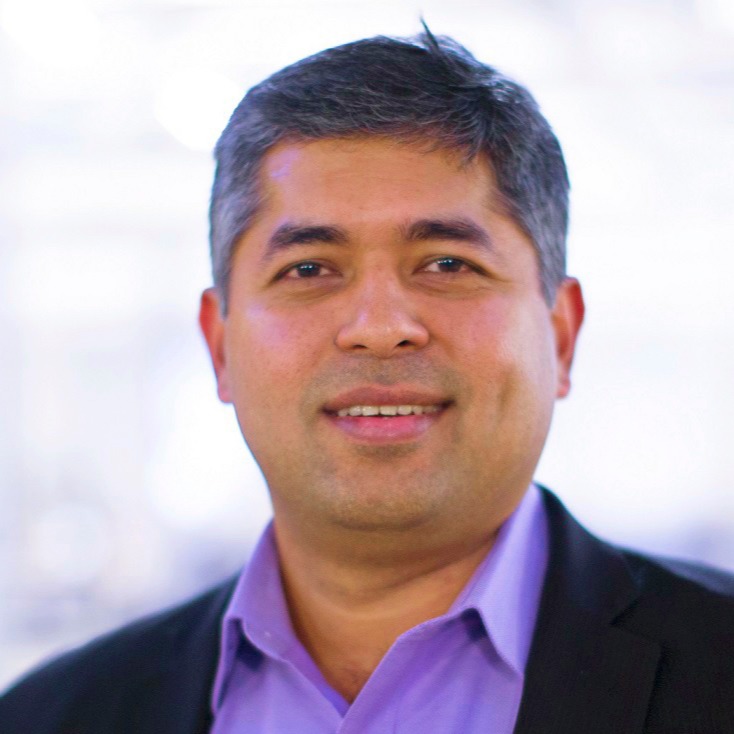 Nitin Barge
VP, Business Development
Nitin has spent 20+ years helping Global Fortune 500 companies transform their sourcing and procurement to drive measurable value and high-quality engagement with their business partners. He has helped leading organizations across Finance, CPG, Aerospace & Defense, Technology, Pharma, and Resources industries achieve more than $12 Billion in savings through the adoption of leading practices.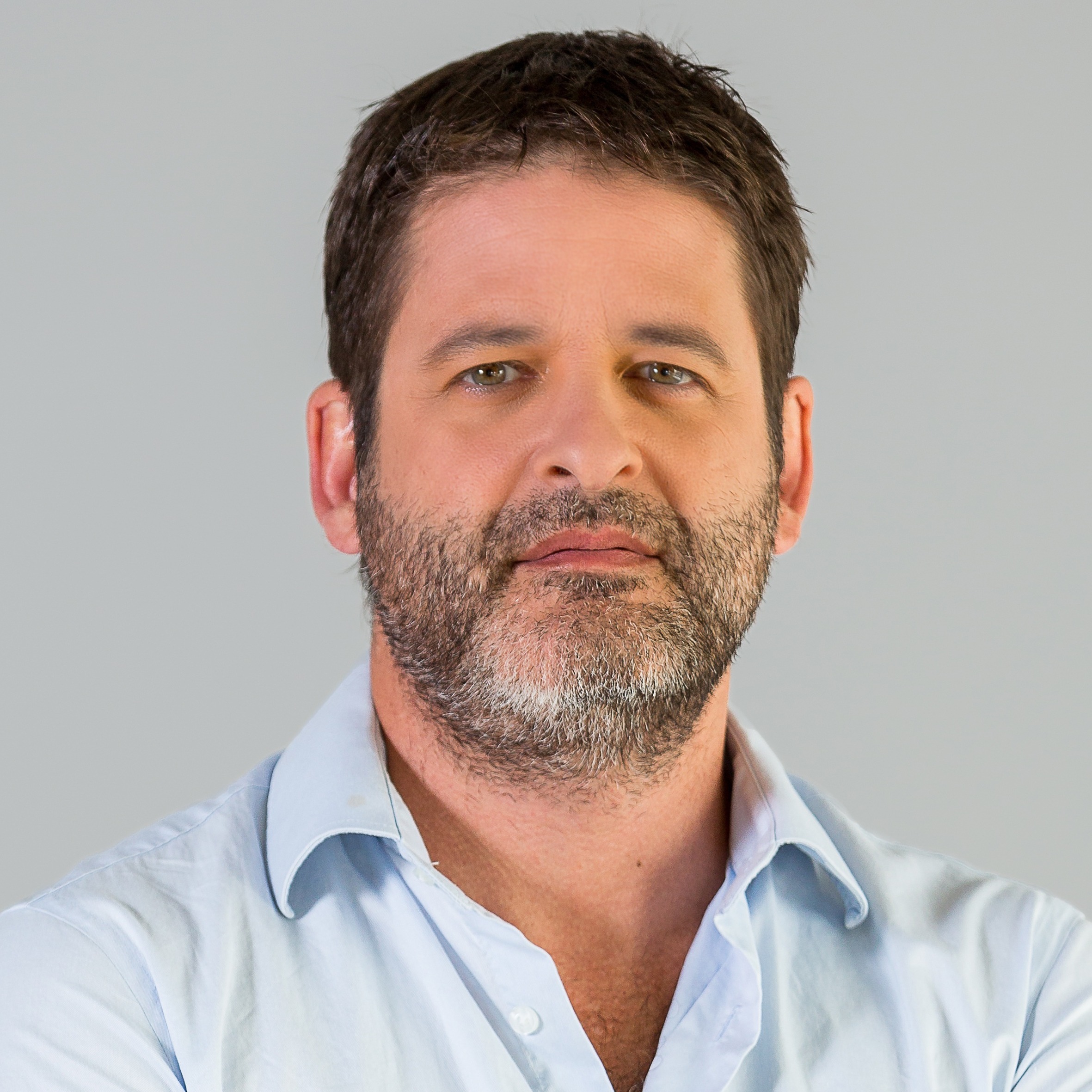 Ido is an accomplished technology leader with more than 20 years of experience innovating, building and studying AI. With a PhD in Computer Science from the acclaimed Techion in Israel, he has extensive industry experience, gained managing teams that build cutting-edge solutions for the likes of Microsoft, Champions Oncology, and others.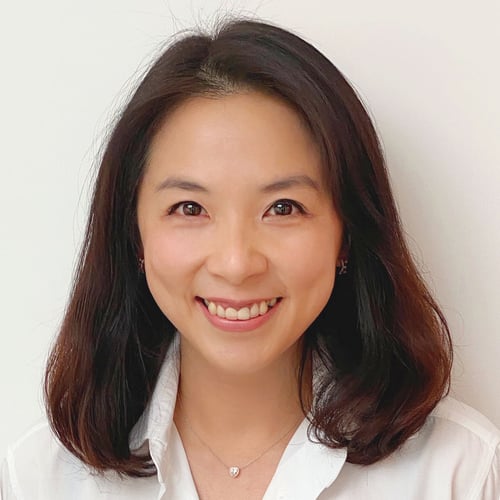 Clara Chen
VP, Consulting Category
Clara brings over 15 years of experience in consulting and corporate strategy to Globality having previously worked at McKinsey, Alvarez & Marsal, and AIMIA. As leader of our Consulting Services category team, she is passionate about leveraging AI and machine learning to transform the way corporate clients define their needs and source consulting services.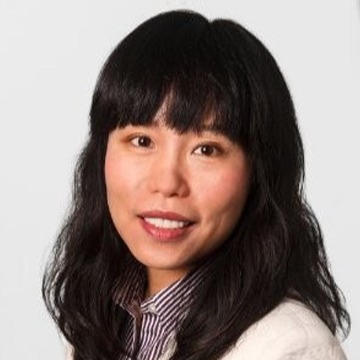 Jane Chen
VP, Engineering (Americas)
Jane brings more than 20 years of experience and domain expertise in large scale and highly distributed enterprise AI and Data platforms. She has held leadership positions in industry-leading companies, including Salesforce, GE Digital, and Yahoo. As a seasoned engineering leader, she is passionate about empowering customers' success through innovation and engineering excellence.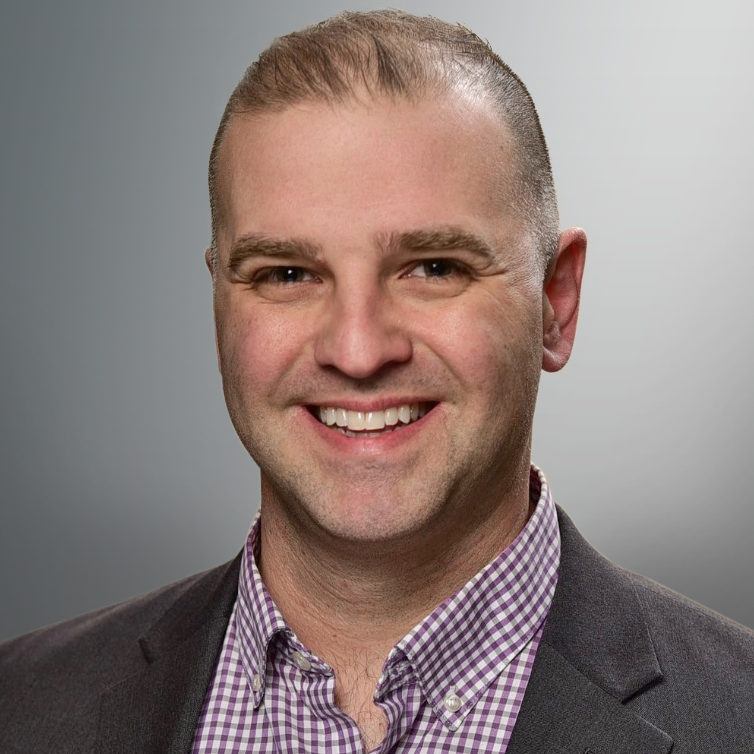 Rod Freeman
VP, Construction & Property Services Category
Rod leads the Construction and Property Category team, leveraging over 24 years of global Real Estate, Site Operations, Construction and Strategic Sourcing experience. Rod is passionate about combining his experience as a mechanical project engineer, procurement consultant, and platform architect to make the sourcing process as efficient as possible for buyers and suppliers through the use of technology.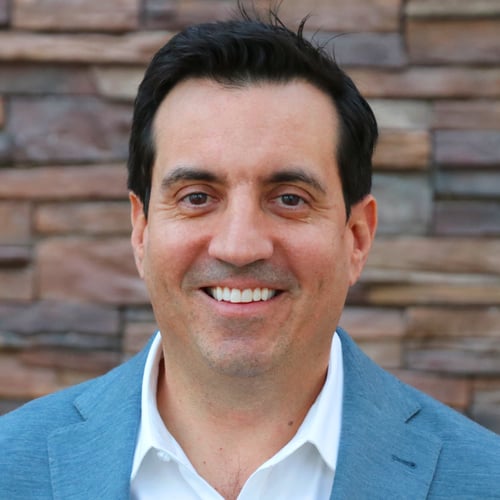 Doug Halka
VP, Business Development
Doug has been working with large organizations to improve the procurement of services for his entire career, helping to bridge the complex disconnects between parties. Prior to joining Globality, Doug was a VP & GM for PRGX, responsible for digital transformation and S2P services, and held leadership roles at Accenture, Deloitte, and Huron Consulting.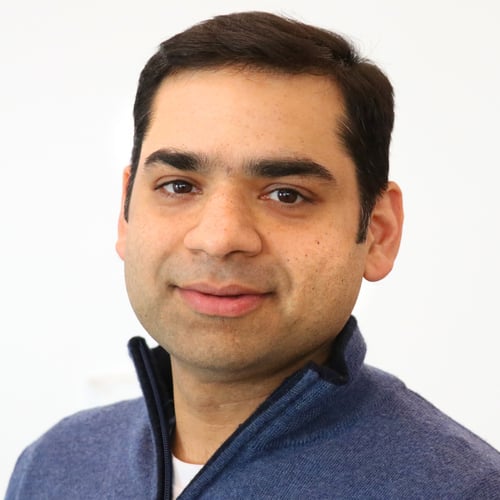 Kalit Jain
VP, Provider Success & Insights
Kalit
leads Globality's platform insights team. He brings deep procurement expertise from his ~15 years of experience in advising large corporations on how to transform the procurement function and hands-on experience of building a new procurement function as a CPO.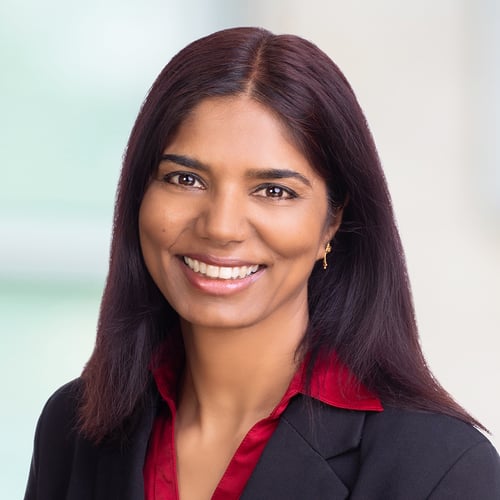 Jay Krishnan
VP, Product Marketing
Jay is a customer-obsessed, innovation catalyst with over 15 years of experience in B2B and SaaS marketing. She led growth, market leadership, and product strategy for SMB- and Enterprise-focused companies like Automile, Guidespark, and PayCycle (acquired by Intuit), and drove commercial success for Intuit apps across the globe.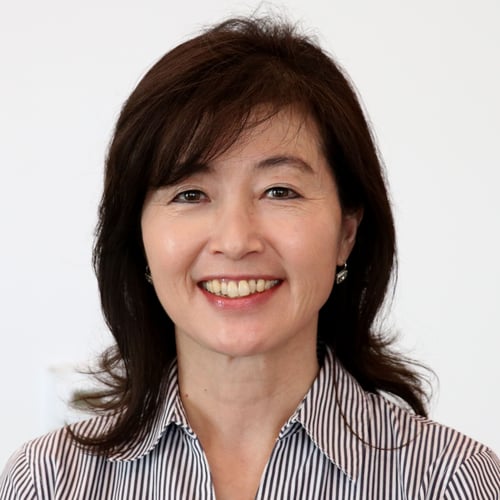 Minae Lee
SVP, Finance and Corporate Controller
Minae leads accounting operations, financial reporting, tax, and compliance at Globality. Prior to joining, she worked at Upwork, Elance, and other start-ups. She has a track record of successfully managing several financing M&A's, building teams from the ground up, and implementing financial systems, controls, and processes to scale operations.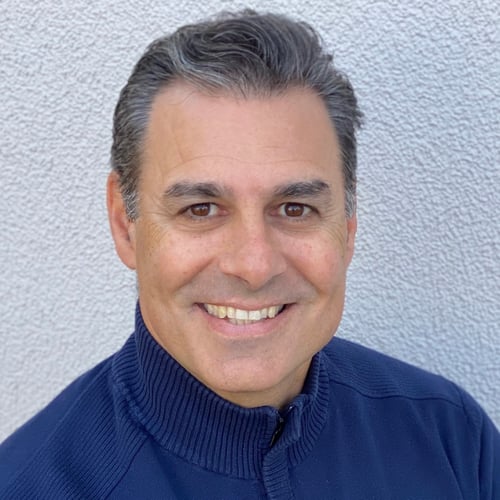 Mike Mohageg
VP, Design and User Experience
Mike has a deep background in design and innovation including both consumer and enterprise products. He's held leadership positions at industry-leading companies like Symantec and Oracle, as well as successful start-ups. Before Globality, Mike led Design and User Experience at Medallia, where he drove breakthrough UX for Customer Experience Management.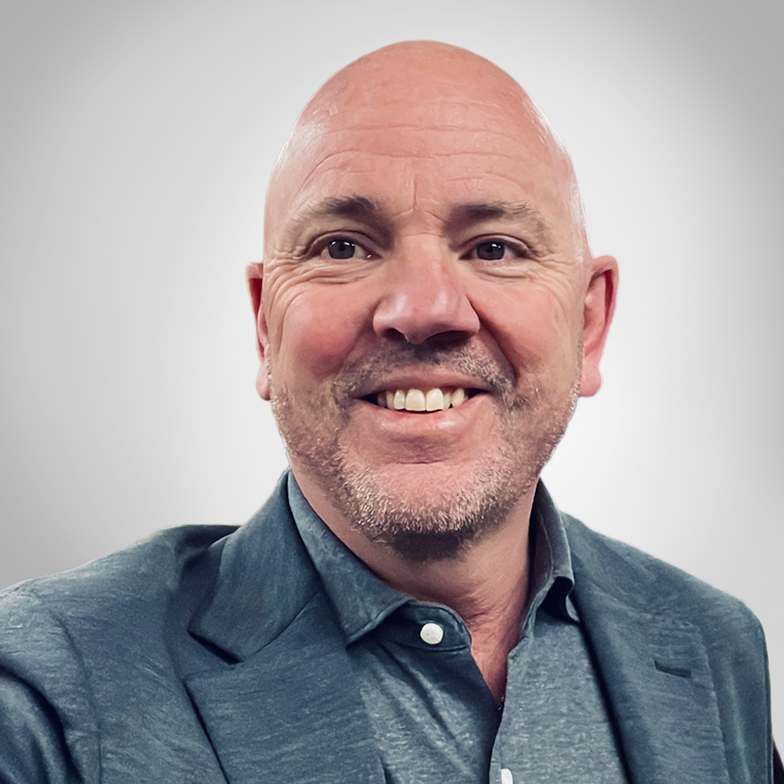 Graham Moore
SVP, Business Development
With more than 20 years as a leading Procurement BPO and GBS Executive, Graham has been a trusted advisor helping 'blueprint' the procurement function's operating model, leading large-scale, multi-complex Global Business Services in the European, APAC and US procurement community. He was formerly Global GBS Procurement Practice owner and Executive Partner at IBM, S2P Practice leader at Genpact, and Global Procurement BPO Partner at Capgemini.
Mangesh Phadke
VP, Digital Ecosystems
Mangesh brings 25 years of rich domain experience in enterprise solutions. He has a unique blend of business acumen and technology expertise with a focus on driving innovation that provides a superior user experience. Most recently he led digital transformation initiatives at Fortune 500 companies delivering tangible impact for procurement teams.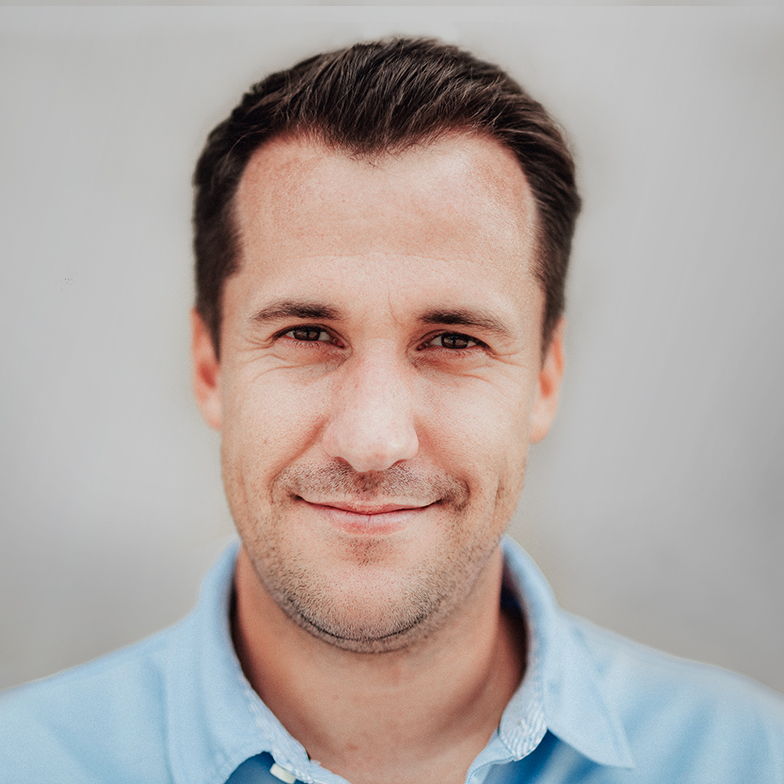 Lars Pörschke
VP, Business Development
Lars brings 10 years of Cloud Sales experience at Oracle and Workday in multiple roles, working with high-growth companies as well as Global Fortune 500 organizations across all industries to support their digital back office journey. Prior to joining Globality, Lars was responsible for Workday's Customer Base business in Germany, Switzerland and Austria and was part of the Regional Management Board.
Adrian Sharples
VP, Technology Category
Adrian leads the Technology category, bringing over 20 years experience leading global IT supply chain organizations. Prior to joining Globality, Adrian led Deloitte's global IT supply chain practice helping clients across all industries maximize the value from IT and Professional Services sourcing. Adrian has held leadership positions across multiple industry sectors, working with CIO's and CTO's in prominent Fortune 500 companies.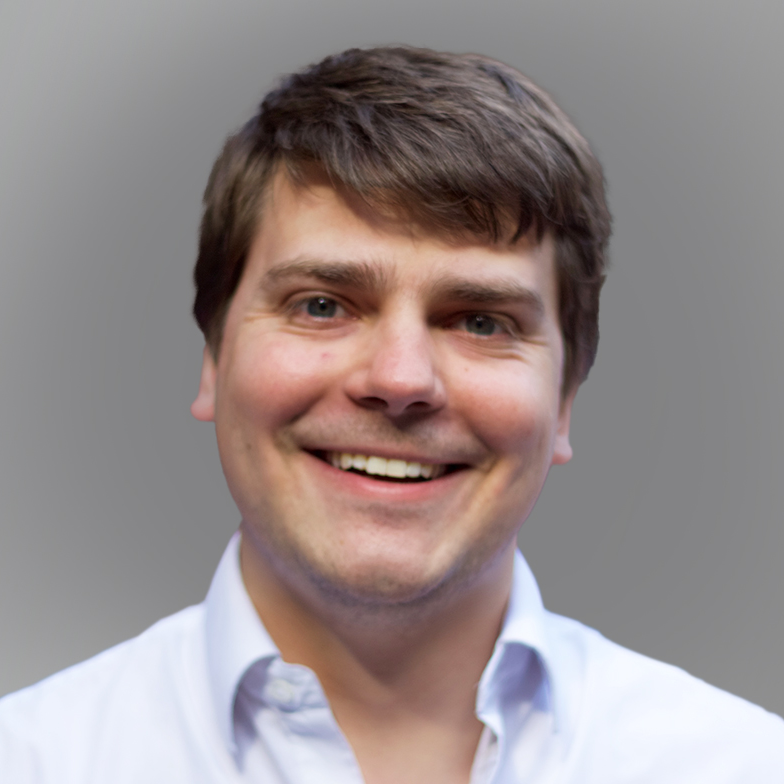 Leigh Simpson
VP, Engineering (EMEA)
Leigh has been growing and developing engineering teams for nearly 10 years. He joined Globality to establish the first engineering team in our London office and now heads up Applications Development building platform functionality for our clients and providers. Leigh was previously CTO at FusePump (acquired by WPP) and Head of Engineering at StoryShare.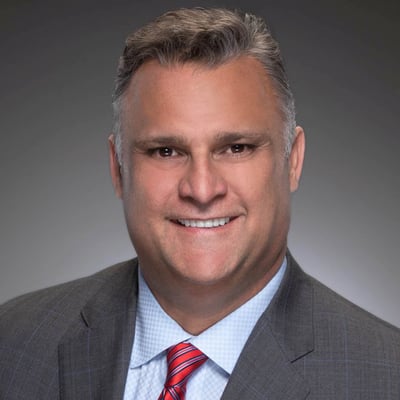 Dennis Skidmore
VP, Customer Success (North America)
Dennis has over 30 years of experience helping corporations with complex product portfolios to transform their supply chains and achieve their sourcing goals. Prior to joining Globality, he led the Accenture source to contract team delivering services to 100+ clients around the world.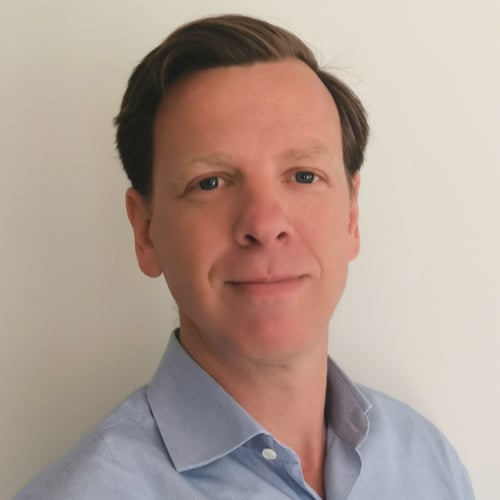 Gonzague de Thieulloy
VP, Business Development
Gonzague is an established procurement expert with 20 years of experience supporting large organizations across Europe, Americas and APAC, delivering stronger value from their Source to Pay processes. Prior to joining Globality, Gonzague was an IBM Executive Partner in charge of the development of IBM Global Source to Pay offerings.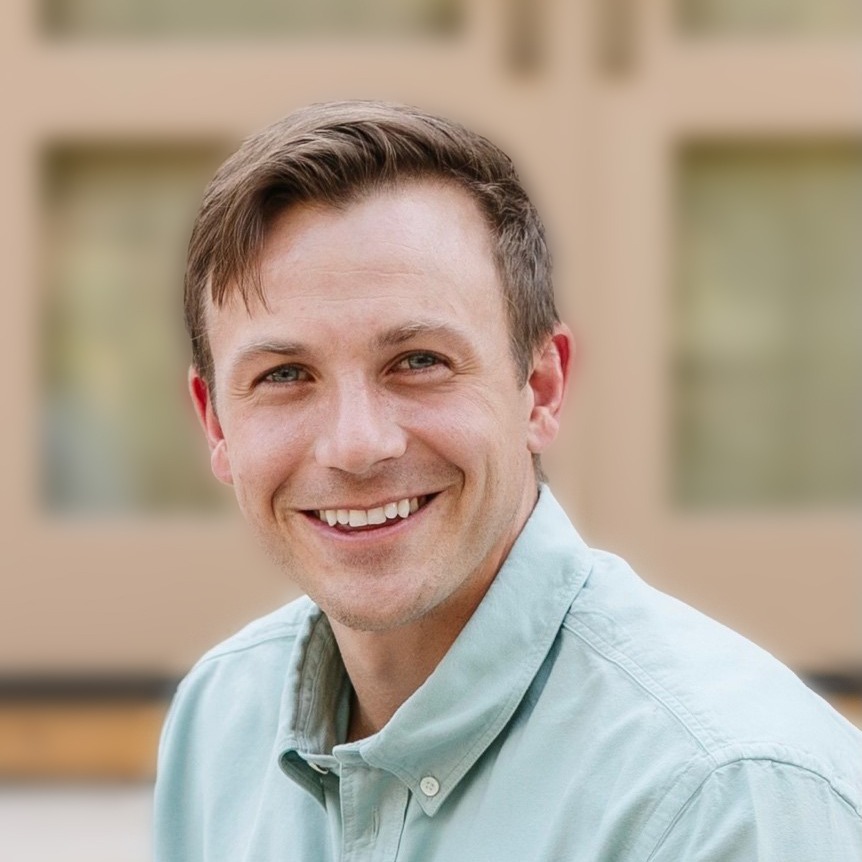 Tom Umberg
VP, Corporate Counsel
Tom leads the legal & compliance function at Globality. Prior to joining, Tom was a corporate attorney at Weil Gotshal & Manges where he advised public and private equity clients through the M&A and financing processes. The majority of Tom's career focused on transactions within the high-growth technology sector leading to a deep appreciation and understanding of the industry's legal and business landscape.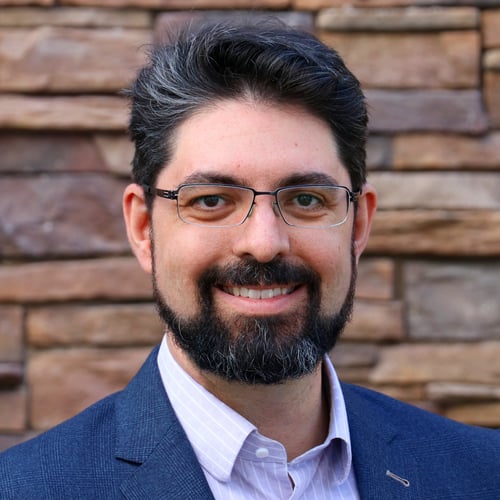 Edoardo Vignani
VP, Marketing Category
Edoardo has led the optimization of third party marketing spend for 15+ years. Prior to joining Globality, he drove provider identification, selection, and performance at Accenture. Edo has also built, ran, and optimized global marketing procurement organizations, launched startups in the Travel/Social categories, and ran a company focused on Legal technology implementations.