Your Company's Competitive Edge
Directly compare your list of existing suppliers with our global network of quality service providers.
Better Options
Finding the right providers is easier and more efficient with vetted short lists of quality firms for every project.
Specialized Capabilities
Our network is comprised of small- and medium-sized firms with specific skills and talents that directly address your projects' needs.
Expanded Reach
With greater access to and deeper knowledge of vetted providers, your company gets higher-quality results every time.
Say Goodbye to Onboarding
When your company takes full advantage of the Globality Platform, you don't have to hassle with onboarding a single new provider from our network.
Speed to Market
Push your projects along faster, and more efficiently, by skipping onboarding. You'll also find matches sooner and get to work more quickly.
Include Your Existing Suppliers
Your relationships with existing suppliers are important, and we help enhance them. We train them on the Globality Platform. You'll have access to all of your incumbent suppliers every project, so you can always compare them with our outstanding network of providers on quality and price.
The Benefits of Global Coverage
Our worldwide network is comprised of specialty providers, so your company has access to the skills it needs, wherever they're needed. We break down the reach of our network into qualified, merit-based short lists for every project on the Platform, so your company gets quality results every time.
Qualified Short Lists for Every Project
Merit-based Comparisons
Nothing beats unbiased short lists determined by quality. And now that you can compare existing suppliers with recommendations from our network, your company gets the best provider at the right price for every project.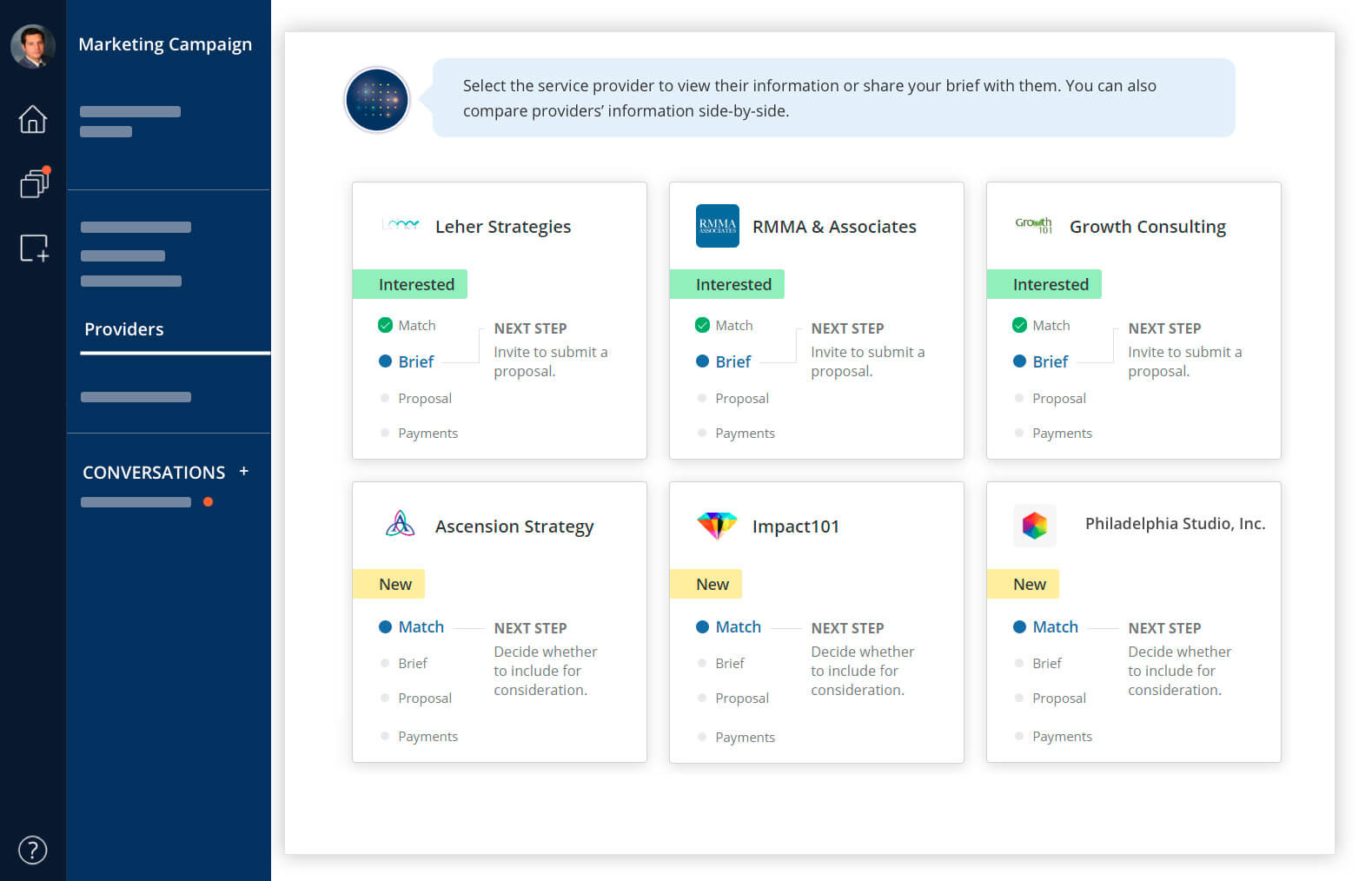 Here's to a Bigger, Better, More Successful Year
Give us a few details and we'll get in touch.